CAORUNN GIN AND THE 10 YEAR SWITCH
International Bartender Advocacy
Off-Trade Activation
Caorunn is a fantastic hand crafted Gin, however with the growth of the artisanal Gin market, retailers are putting pressure on brands to justify their listings.
Our challenge was to build awareness of the Carounn brand in the on and off-trade, and to use this interest to drive rate of sale.
To celebrate the 10th anniversary of this handcrafted, small batch Scottish gin brand, we knew a simple cocktail competition wasn't going to cut it; we needed a campaign as unique as the drink itself.
So to get consumers excited about the brand in the on-trade, we decided to harness the power of the most influential gate keepers of all; the bartenders.
Cross-channel campaign to support key off-trade accounts
So, the Caorunn '10 Year Switch' campaign, an influencer program at its heart, was brought to life.
The '10 Year Switch' was an international platform offering bartenders the chance to build their profile on a global scale, and win a trip to New York City to experience what life is really like in the world's coolest bars.
The top 5 UK bartenders were selected following a series of regional events, to attend the global final in New York City, where they competed against the top 5 bartenders that Amercia had to offer. The event culminated in our two champions making the '10 Year Switch', to experience the lives of their counterpart during an unprecedented, once-in-a-lifetime bar switch.
Are you getting the most from your events?
10 YEAR SWITCH ACTIVATED IN-STORE
Supporting retailers and driving rate of sale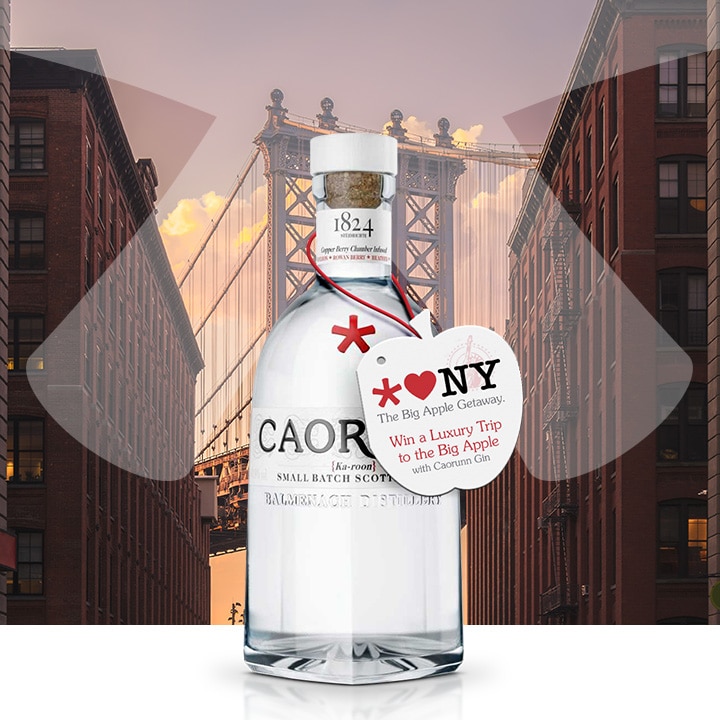 Whilst the 10-year switch was in principle a fantastic bartender promotion, we wanted to create a consumer facing aspect to the campaign in order to support the brand within key retailers too.
We therefore developed a neck-collar promotion to expand the campaign into the off-trade environment, and allow consumers to take part.
Do you want a campaign that can deliver in both the On and Off-trade?