HENDRICK'S CUCUMBER CURRENCY DIGITAL SAMPLING CHATBOT
293 Accounts Activated | 3,923 New Users
We were tasked with helping Hendrick's to drive footfall to both national and premium accounts, increasing trial and awareness of the product.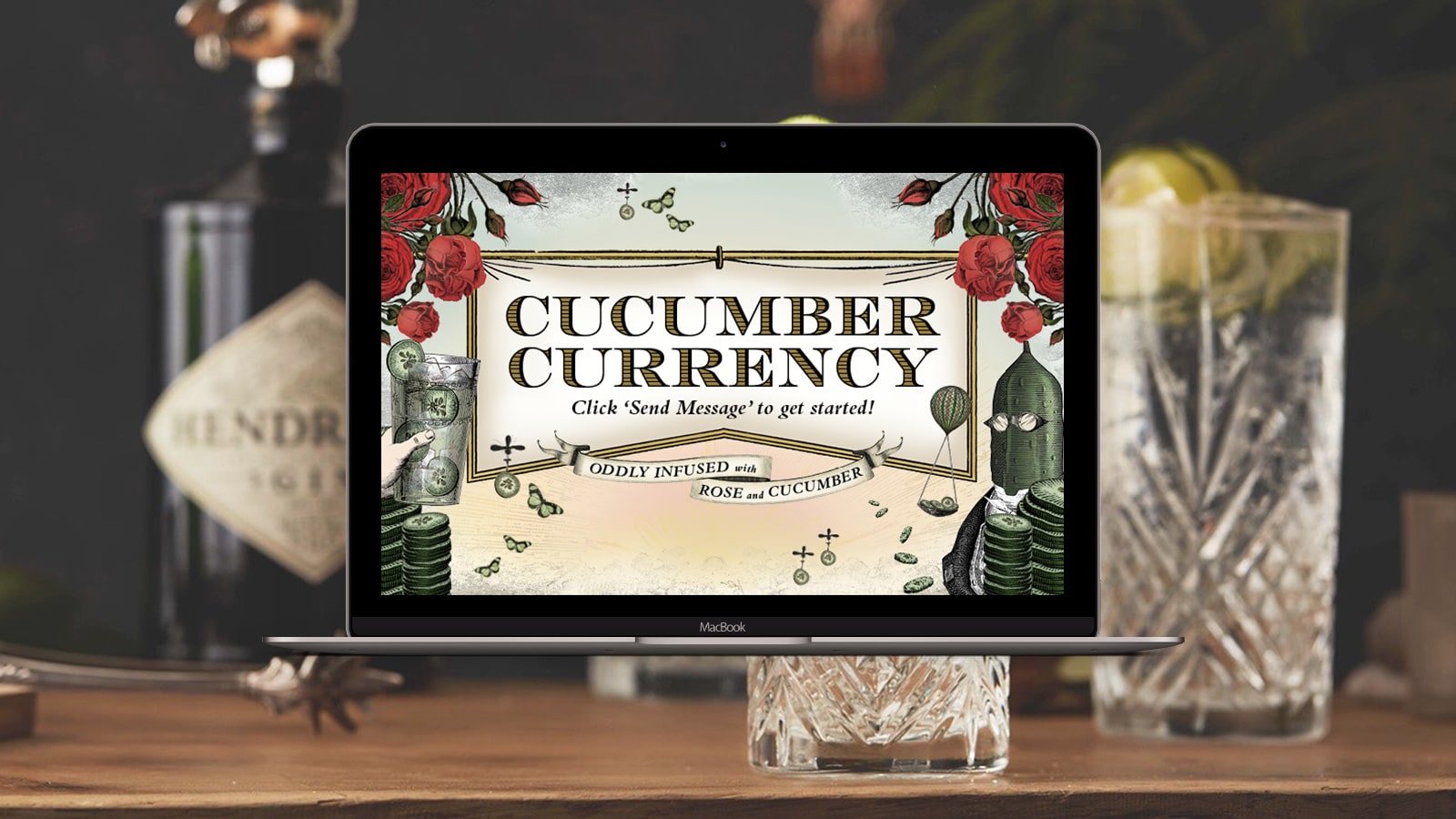 We created an interactive chatbot powered by Microsoft Bot Framework and Facebook Messenger. The chatbot allowed users to answer a set of fun Countdown Cu-Conundrums via the Facebook Messenger app on their phones.
Upon providing the right answer they were rewarded with a voucher for a complimentary Gin & Tonic. We then provided a list of participating outlets where the voucher could be redeemed, and provided directions using the user's location.
Reporting was built into the bot to enable a full picture of the user journey, including user demographics, popularity hotspots, and conversion rates.
Want to improve your results?