PILSNER URQUELL
Creating Advocacy with Influencers
We know that our consumers don't respond well to marketing communication however they do value information that they discover on their own through sources they trust.
Our challenge was to find a way to engage key opinion formers in the beer industry and provide them with an engaging experience so good they would then share the experience with their followers.
We created The Pilsner Brew off, a fully immersive campaign targeted at a select group of industry specialists from cellar masters to beer bloggers and influential journalists.
Across 2 days we invited our key opinion leaders to a completely bespoke, never before seen experience at The White Horse, Parsons Green.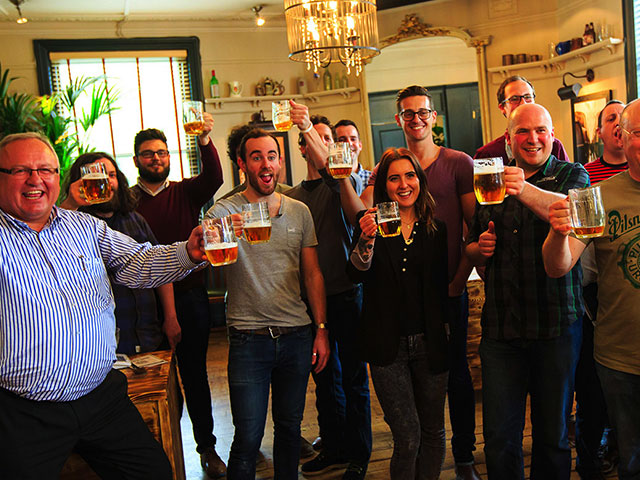 Guests met Plzen-born brew master Václav Berka who revealed some of the secrets behind the brewing of Pilsner Urquell, before being given the chance to craft their own Pilsner.
Our leading taste expert Greg Tucker hosted a food and beer pairing lunch which showcased the versatility of Pilsner Urquell's unique taste profile.
Each team's crafted brew was taken away to be largered ahead of a judging event open to consumers. The winning brew was commercially brewed and sold at the European Beer Festival at The White Horse.
Need an influencer strategy to help reach your audience?