FUNKIN AT PUB18
Launching cocktails on tap to the trade.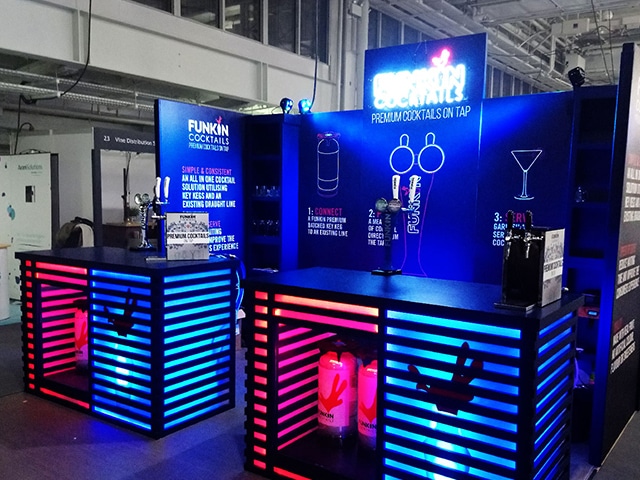 Our friends at Funkin Cocktails are well known in the trade for producing great quality products that can help and inspire mixologists and bar staff to create some delicious cocktail flavours.
They decided to take their offer to the next level and introduce a fantastic new addition to their range.
And when it came to launching this to the trade, they turned to us to help 'shake up the ordinary' at The Pub Show; PUB18.
Taking inspiration from this exciting concept, we created a dramatic new stand experience that highlighted the draught offering and delivered real standout at the show.
Dramatic lighting helped to attract attention to our stand, where we used a combination of illustrations and call outs to display the key benefits of the exciting new offer.
Want to improve your results?